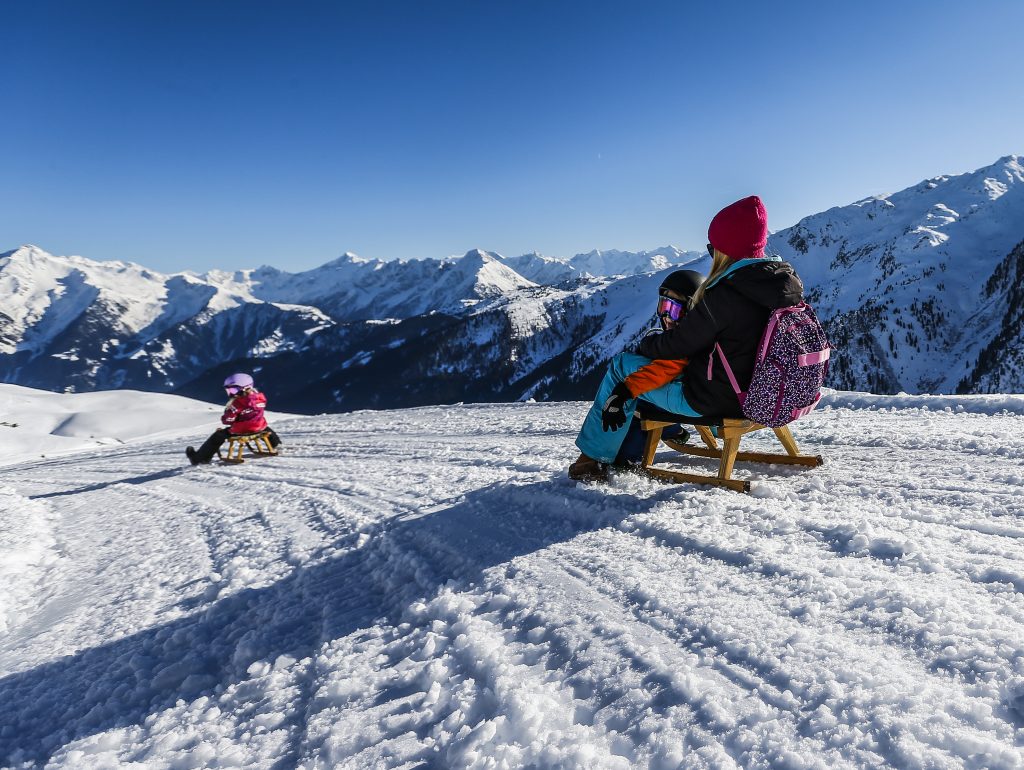 March 2024
Perfect conditions, sun, fun, relax …
from EUR 300,- and EUR 330,- per day 
valid from 02.03.2024 until 09.03.2024
and from 09.03.2024 until 16.03.2024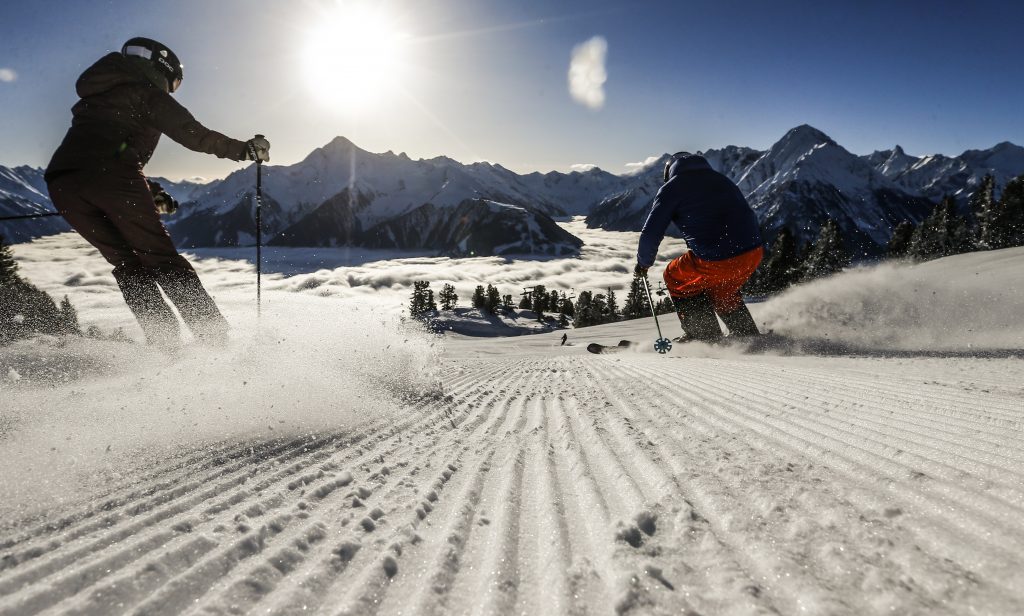 Easter holidays
5 persons (90 m²) EUR 260,- per day,
6 persons EUR 300,- per day.
We are glad to welcome you from 23.03.2024 till 30.03.2024!
Main season – Winter 2024
Christmas, February and beginning of march
| | |
| --- | --- |
| 2-7 persons | EUR 335,- to 360,- |
| 8 persons | EUR 385,- |
| final cleaning |   EUR 100,- |
January, March, April 2024
| | |
| --- | --- |
| 5 persons (90 m²) | on request |
| 6 persons | EUR 300,- to 330,- |
| 7 persons | EUR 330,- to 350,- |
| 8 persons | EUR 355,- to 375,- |
| final cleaning |  EUR 100,- |
Living in a prime location - directly at the Horbergbahn!
The prices quoted are per night plus a one-time final cleaning and the local tax of EUR 2.20 per person per day (from 15 years).
From 6 people the complete floor with 108m² is available and included.
We normally rent for one week, except in Winterstart time.
Minimum occupancy of 8 people in holiday periods.
Book without worry! Free cancellation up to 3 months before arrival.
Special conditions for Winterstart time.
You will find our Booking and cancellation conditions below.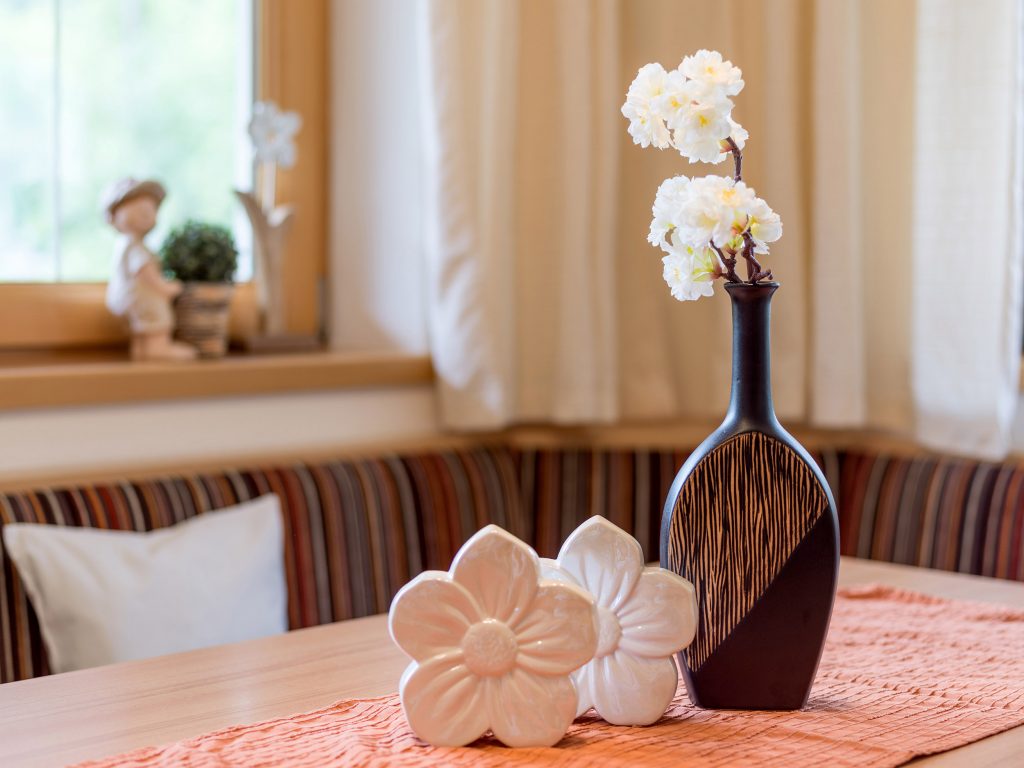 What you need to know before booking.
Corona - With us you are safe!
We only rent one apartment – so you are the only guests in the house.
We have taken great care of your safety in the apartment. Thus, the final cleaning has always been carried out precisely with suitable means.
In addition, disinfectant is available in the entrance area.
Safe hospitality – You will find all the details about the Covid-19 protection measures in our holiday region and the cable cars here.
Booking and cancellation conditions
Book worry-free!
Depending on the travel time in summer 2023, free cancellation between 3 months and 7 days before arrival, in the low season even up to 48 hours in advance.
In winter season 2023/2024 a free cancellation is possible up to 3 months before arrival.
Special conditions for reservations in Winterstart time in december.

Safe and well informed for the holiday:
All important information for your safe holiday in the Mayrhofen-Hippach holiday region can be found here.

Deposit:
A deposit of 30% of the total amount must be paid at the time of booking.
All prices are in Euros per night plus local tax and final cleaning.
Short stays:
Depending on the season, stays of less than a week are possible may be on request with a surcharge.
Pets:
For hygienic reasons, pets are not allowed in our apartment.

Cancellation squadron in general:
Free up to 90 days before arrival
40% of the total amount between 90 and 30 days before arrival
60% of the total amount between 30 and 14 days before arrival
80% from 14 days before arrival
In case of early departure, 100% of the total amount will be charged.
Travel cancellation insurance:
With the European Travel Insurance you are comprehensively protected, also in the event of Covid, search/recovery and trip interruption. Calculate costs here and conclude: European Travel Insurance
Withdrawal:
The right of withdrawal pursuant to Section 18 (1) Z. 10 FAGG does not apply, for which the general terms and conditions for the hotel industry apply: https://www.hotelverband.at
Arrival and departure
Arrival
Check-in from 2 p.m.
If you are there earlier, please feel free to contact us.
Departure
Check-out until 9 a.m.
Parking
Up to 3 parking spaces are reserved for our apartment.
Vignettes are mandatory on Austrian motorways. All information can be found here.